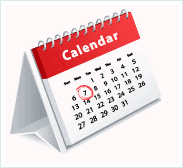 Dr. N. H. Quan O.D & Associates, Optometrists would like to welcome you to our offices. We offer personal and complete thorough eye examinations. We pride ourselves in offering our patients a friendly office atmosphere and the highest quality of care with the latest instruments.
You can use this online service to schedule appointments at the following locations: (located inside Costco warehouses):
Edmonton North East ( 50 st & 136 ave) 13650 50th Street NE

Edmonton North West (149 st & yellowhead) 12450 149th St NW

Edmonton South (91 st & 23 ave) 2616 91st Street NW

Edmonton West (winterburn road & whitemud) 7529 Winterburn Road

St albert, 1075 St. Albert Trail, St. Albert

Calgary North West, 11588 Sarcee Trail NW (sarcee trail & stoney trail. beacon hill shopping)

Calgary North East, 2853 32nd Street NE (32 st NE & 28 Ave NE)

Calgary South, 99 Heritage Gate SE (heritage gate, Deerfoot meadows shopping)

Sherwood park (broadmoor blvd & baseline road) 2201 Broadmoor Blvd

Red deer, 162-37400 Highway 2, Red Deer

Okotoks, 202-104 Southbank Blvd, Okotoks
You can also make or cancel an appointment at any time online at www.drquan.ca. You can also book by using our automatic voice recognition scheduler or our booking agent at 1-888-381-2677.
DOCTORS ACCEPT DEBIT OR CASH ONLY, NO CREDIT CARDS (to keep your fees low)
Payment is due at the time of service. Our office do not direct bill any insurance as there are many different plans and insurer. You will be given a receipt to claim your insurance. Please see : http://drquan.ca/FAQ__Reprints_of_RX__Receipts__phone_sys.html
Recheck of Prescription is only for our past patients within 3 months of their Eye Examination with the SAME Doctor as previously.
(comments section are for the Doctors only. It will not be read before your appointment time. If you have any other questions, or need a reply prior to the appointment, please contact our central office or our locations, directly by phone or email info@drquan.ca )
For security reasons, only one (1) future appointment is allowed per patient. To cancel appointments, please log in with the same exact names and phone numbers as entered previously. To change future appointments, you have to cancel the previously booked appointments first. Please contact us for any questions. Thank you.
For explanation of services and costs, and to view the office policies, please visit our web site: http://drquan.ca/policies.html
For our privacy policies, please see :http://drquan.ca/privacy.html
By continuing to use our services, you agree and consent to our office polices, recall policies, and our privacy policies.
As per College by-laws, our doctors are independent from the Optical or Costco: our Doctors do not directly or indirectly: share profit for glasses or contact lenses or any other products sold, Costco do not directly or indirectly pay the doctors or pay for any other expenses. If you have comments or questions, please contact us directly. thank you.
Notification regarding our privacy policies and the use of authorized service provider outside Canada:
In providing services for appointment booking and scheduling, recalls, confirmation of appointments, Dr Quan & Associates may use a service provider that is based in USA. The service provider is authorized to collect, use and disclose the personal information only to our company and only for the purposes of appointment scheduling, recalls, reminders and confirmation of appointments, or to advise you about our services, and not for any other purposes. The service provider is authorized to contact you by phone, email, or by automatic interactive voice recognition system (IVR), for or on our behalf, regarding appointment scheduling, reminders and confirmation of appointments, or to inform you about our services. The service provider is USA health privacy compliant (HIPAA), and the information you provided is also protected under Alberta's Personal Information Protection Act (PIPA) and / or Alberta Health Information Act. In the process of providing care to you, we may collect and record your information by : voices mails, phone calls, emails, faxes, and any other electronic communications, and it may be recorded and included as part of your medical file, and it may be shared among our doctors and staff working for our company (dr quan & associates optometrists). Our office and privacy policy is available at www.drquan.ca. By continuing to use our services, you give explicit consent to our policies and privacy policies.